Introducing OpenEdition Freemium for Books: gift card 2014
Dear readers,
We are happy to offer you a free access to seven books published on the OpenEdition Books platform. The content of this selection is available to all in HTML format. To get access to the PDF and ePub formats, click on 'download' and enter the code available on your e-book gift card.
Enjoy the reading!
The OpenEdition Team
—
What is the Text Encoding Initiative?
How to add intelligent markup to digital resources
Lou Burnard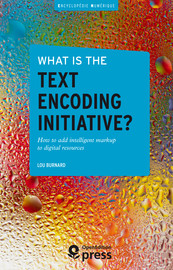 The Text Encoding Initiative (TEI) Guidelines have long been regarded as the de facto standard for the preparation of digital textual resources in the scholarly research community. For the beginner, they offer a daunting range of possibilities, reflecting the huge range of potential applications for text encoding, from traditional scholarly editions, to language corpora, historical lexicons, digital archives and beyond.
Download the PDF format
Download the ePub format

Qu'est-ce que l'identité numérique ?
Enjeux, outils, méthodologies

Olivier Ertzscheid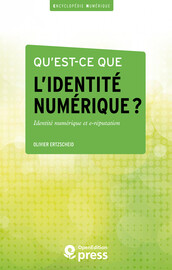 Qu'est-ce que l'identité numérique et l'e-réputation ? Cette question se pose aujourd'hui dans le cadre de l'écosystème internet pour les usages individuels et collectifs.
Cet ouvrage présente de manière accessible l'état de la recherche sur ces questions et propose un tour d'horizon des enjeux fondamentaux à maîtriser pour pouvoir garder le contrôle sur sa présence en ligne ou sur celle de son organisation.
Download the PDF format
Download the ePub format

La Cappadoce
Mémoire de Byzance

Catherine Jolivet-Lévy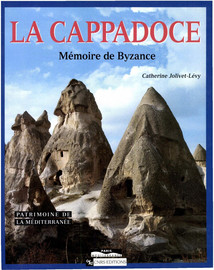 «Patrimoine de la Méditerranée» : une collection qui se propose de retrouver l'esprit des lieux, de les faire revivre à travers leur histoire, de susciter l'imagination du passé. Chaque ouvrage, s'appuyant sur les acquis les plus récents de la recherche, s'organise autour d'un thème privilégié. Des récits des premiers voyageurs aux tours organisés aujourd'hui, la Cappadoce n'a cessé d'étonner explorateurs et visiteurs, séduits par l'alliance des paysages saisissants et des monuments.
Download the PDF format
Download the ePub format

Trésors de la chanson populaire française.
Autour de 50 chansons recueillies en Acadie

Geneviève Massignon and Georges Delarue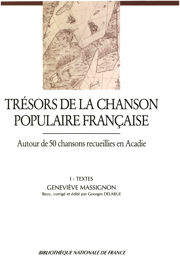 En février 1946, Geneviève Massignon, la fille du grand orientaliste Louis Massignon, a 24 ans. Elle part affronter le rude hiver canadien pour y conduire une étude sur le parler acadien, prenant note de tous les contes et de toutes les chansons populaires qu'elle peut recueillir dans cette province canadienne francophone. Puis, en 1961, à la veille de sa soutenance de thèse, elle décide de retourner sur les lieux, munie cette fois d'un matériel d'enregistrement plus fiable.
Download the PDF format
Download the ePub format

Aux origines de l'histoire globale

Sanjay Subrahmanyam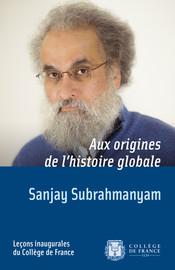 Qui pense le monde ? Les hommes du passé ou les historiens du présent ? L'histoire universelle telle qu'elle était pratiquée depuis l'Antiquité s'est transformée à partir du XVIe siècle dans des contextes variés, de l'Asie orientale à l'Amérique espagnole. Grâce à sa connaissance des archives dispersées à travers le monde, sa maîtrise des langues et des traditions historiographiques d'Asie, d'Europe et des Amériques, Sanjay Subrahmanyam remet en perspective l'histoire des réseaux et des échanges de biens, de mythes et d'idéologies en sortant des cadres géopolitiques traditionnels soumis au modèle de l'État-nation.
Download the PDF format
Download the ePub format

Creative Commons: guı́a de usuario : Un manual completo con una introducción teórica y sugerencias prácticas

Simone Aliprandi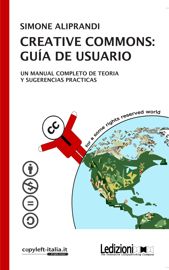 Aquí tiene un manual operacional que sirve de guía para los creadores que deseen adentrarse en el mundo de las licencias Creative Commons, las licencias más famosas y populares de libre distribución de productos intelectuales. Sin dejar de lado útiles aclaraciones conceptuales, el autor entra en detalles técnicos de las herramientas ofrecidas por Creative Commons, lo que los hace también comprensible para los neófitos totales. Este es un libro fundamental para todos aquellos que estén interesados en la OpenContent y el mundo copyleft.

Download the PDF format
Download the ePub format

Creative Commons: a user guide : A complete manual with a theoretical introduction and pratical suggestions

Simone Aliprandi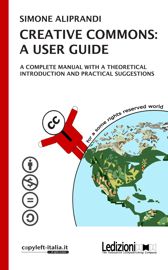 Here is an operational manual which guides creators step by step in the world of Creative Commons licenses, the most famous and popular licenses for free distribution of intellectual products. Without neglecting useful conceptual clarifications, the author goes into technical details of the tools offered by Creative Commons, thus making them also understandable for total neophytes. This is a fundamental book for all those who are interested in the opencontent and copyleft world.

Download the PDF format
Download the ePub format
---